SONG HUAQIANG (September 2021 – June 2022)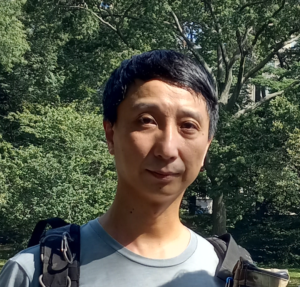 Huaqiang Song 宋華强, Associate Professor, has been working in the School of History and the Research Center of Bamboo and Silk Manuscripts at Wuhan University since 2007. He was a visiting scholar at the the University of Chicago from 2010 to 2011 and a foreign researcher at the Tokyo University of Foreign Studies from 2015 to 2016. His research focuses on Chinese paleography and archaeologically recovered textual materials, in particular, oracle-bone inscriptions and bamboo manuscripts, which are the subject of his M.A. (2002) and Ph.D. (2007) dissertations respectively. Huaqiang Song is the author of A Preliminary Study of Xincai Geling Chu Bamboo Manuscripts (Wuhan University Press, 2010), the editor of the eighth volume of The Collected Works of TangLan唐蘭 (Shanghai Chinese Classics Publishing House, 2015) and the forth volume of Complete Compilation of Strips and Slips from Yinqueshan 銀雀山 Han
Tombs (Cultural Relics Publishing House, 2021). He has also widely published on topics from oracle-bone inscriptions to bronze inscriptions as well as bamboo manuscripts.
Email: [email protected]
---