Visiting Scholars
FAN GUODONG (September 2019 – June 2020)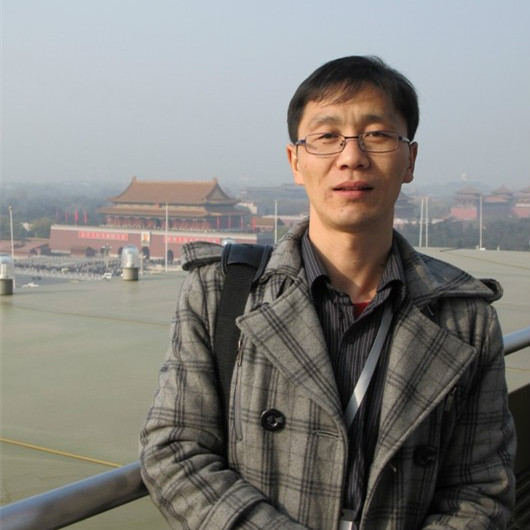 Fan Guodong凡國棟, is Associate Researcher and the editor of Jianghan Archaeology 江漢考古, Hubei Provincial Institute of Cultural Relics and Archaeology. He received his PhD in History from Wuhan University in 2010. From 2007-2008 he was a visiting scholar at Waseda University in Japan.

His research involves unearthed bamboo manuscripts, bronze inscriptions, and Bronze Age archaeology. He has also supervised or participated in more than 10 archaeological excavation projects, such as Zaoyang Guojiamiao cemetery棗陽郭家廟墓地, Suizhou Yejiashan cemetery隨州葉家山墓地, Suizhou Wenfengta cemetery隨州文峰塔and Suizhou Zhoujiazhai cemetery隨州周家寨墓地. His recent study focuses on the archaeological materials about the new discoveries of the state of Zeng of the Zhou dynasty.
Email: [email protected]
---
LI CHUNTAO (August 2019 – July 2020)
Li Chuntao is Professor of Historical Philology at the Institute of Ancient Books, Jilin University, China. He was selected as China's outstanding young talent of "The Ten Thousand People Program". He was also awarded a government grant in Jilin Province. Li received his PhD (2012) from Jilin University and has worked there since.
Li's research mainly concerns ancient Chinese paleography and unearthed documents. His early research focused on ancient books and ancient Chinese characters. In recent years, he is focusing on the study of inscriptions on bronzes in the early period. His published book is "The integrated research on copying ancient form(Zhong Hua Book Company,2016.)" At the same time, he has published more than forty academic papers, such as "On the Naming of the Dou Shaped Jue and the Tripod Jue, the eighty-ninth series of the first division (Bulletin of the Institute of History and Philology, March 2018)".
Email: [email protected]
---