Past Visiting Scholars
2022-2023
LIU YAN (September 2022 – June 2023)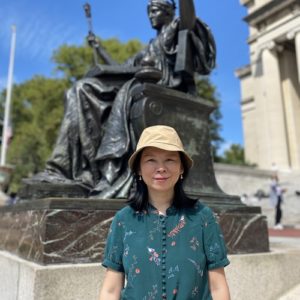 Yan (Fiona) Liu 劉豔, Associate Professor in Chinese Art & Archaeology at the Research Center of Material Science and Archaeology, Institute of Culture and Heritage, Northwestern Polytechnical University in Xi'an. She gained her PhD in Art History at Tsinghua University (2012) and Dphil in Archaeology at Oxford (2015) respectively, and worked as the Christensen Fellow in Chinese Painting at the Ashmolean Museum of Art and Archaeology, University of Oxford prior to NPU. Her main research interests are art and archaeology of early China, excavated texts, interdisciplinary study of prestige gold and lacquers, and cross-cultural interactions across ancient Eurasia. During her fellowship at Columbia, she is working on a new project on artistic exchange and technology transfer in Eurasian antiquity in light of recent archaeological discoveries of early gold in north-west China, with a comparative study of museum collections in the West. This research brings material science into the domains of art historical and archaeological inquires, to examine the interplay between microstructures, ancient technologies and artistic styles of the gold artefacts, providing a new interpretive approach to historical objects with shared crafts and images. It also considers comparative study in specialized craft, religious values, social organization, knowledge communication and long-distance interaction along the networks across north-west China, southern Siberia, Central Asia and far west to the Mediterranean world.
Featured publications see https://oxford.academia.edu/YanLiu.
Email: [email protected]
---
2021-2022
SONG HUAQIANG (September 2021 – June 2022)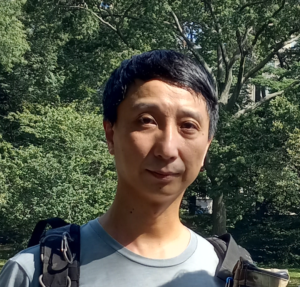 Huaqiang Song 宋華强, Associate Professor, has been working in the School of History and the Research Center of Bamboo and Silk Manuscripts at Wuhan University since 2007. He was a visiting scholar at the the University of Chicago from 2010 to 2011 and a foreign researcher at the Tokyo University of Foreign Studies from 2015 to 2016. His research focuses on Chinese paleography and archaeologically recovered textual materials, in particular, oracle-bone inscriptions and bamboo manuscripts, which are the subject of his M.A. (2002) and Ph.D. (2007) dissertations respectively. Huaqiang Song is the author of A Preliminary Study of Xincai Geling Chu Bamboo Manuscripts (Wuhan University Press, 2010), the editor of the eighth volume of The Collected Works of TangLan唐蘭 (Shanghai Chinese Classics Publishing House, 2015) and the forth volume of Complete Compilation of Strips and Slips from Yinqueshan 銀雀山 Han
Tombs (Cultural Relics Publishing House, 2021). He has also widely published on topics from oracle-bone inscriptions to bronze inscriptions as well as bamboo manuscripts.
Email: [email protected]
---
2019 -2020
FAN GUODONG (September 2019 – June 2020)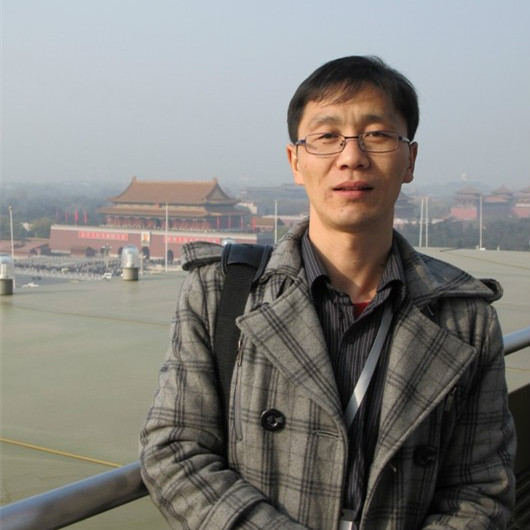 Fan Guodong凡國棟, is Associate Researcher and the editor of Jianghan Archaeology 江漢考古, Hubei Provincial Institute of Cultural Relics and Archaeology. He received his PhD in History from Wuhan University in 2010. From 2007-2008 he was a visiting scholar at Waseda University in Japan.
His research involves unearthed bamboo manuscripts, bronze inscriptions, and Bronze Age archaeology. He has also supervised or participated in more than 10 archaeological excavation projects, such as Zaoyang Guojiamiao cemetery棗陽郭家廟墓地, Suizhou Yejiashan cemetery隨州葉家山墓地, Suizhou Wenfengta cemetery隨州文峰塔and Suizhou Zhoujiazhai cemetery隨州周家寨墓地. His recent study focuses on the archaeological materials about the new discoveries of the state of Zeng of the Zhou dynasty.
Email: [email protected]
---
LI CHUNTAO (August 2019 – July 2020)
Li Chuntao is Professor of Historical Philology at the Institute of Ancient Books, Jilin University, China. He was selected as China's outstanding young talent of "The Ten Thousand People Program". He was also awarded a government grant in Jilin Province. Li received his PhD (2012) from Jilin University and has worked there since.
Li's research mainly concerns ancient Chinese paleography and unearthed documents. His early research focused on ancient books and ancient Chinese characters. In recent years, he is focusing on the study of inscriptions on bronzes in the early period. His published book is "The integrated research on copying ancient form(Zhong Hua Book Company,2016.)" At the same time, he has published more than forty academic papers, such as "On the Naming of the Dou Shaped Jue and the Tripod Jue, the eighty-ninth series of the first division (Bulletin of the Institute of History and Philology, March 2018)".
Email: [email protected]
---
2018-2019
SANG LI (January 2019 – June 2019)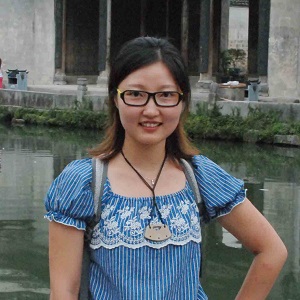 Dr. Sang Li received her Bachelor's and Master's degrees in Jilin University, China, in 2003 and 2006. She obtained her PhD degree with a major in Near Eastern Archaeology from Eberhard Karls Universität Tübingen, Germany in 2010. She worked at the Institute of Archaeology, CASS, Beijing and participated in excavations at sites along the Yellow and Yangtze Rivers, Hexi Corridor and Xinjiang Province. Since 2014, she has worked at Luoyang Normal University as an Assistant Professor in Chinese archaeology. Her recent research interest focuses on the interpretation of the development and flourishing of early civilization in ancient China with a world perspective. Her publications include a monograph, Burial Practices of the Third Millennium BCE in the Middle Euphrates Region: An interpretation of funerary results (BAR, 2015), and various journal articles. She is currently preparing a translation monograph, The Earliest China (Springer, forthcoming 2019).
Email: [email protected]
---
PANG XIAOXIA (August 2018 – December 2018)
Pang Xiaoxia, associate researcher of Institute of Archaeology, Chinese Academy of Social Science (CASS). She mainly engaged in Bronze Age and Neolithic Archaeology research. In recent years her archaeological research spans from state formation in early China to early road network. At the same she also studies the history geography and archaeology history on early China.
Email: [email protected]
---
2017-2018
LUO XINHUI (February 2018 – June 2018)
Luo Xinhui is Professor of Early Chinese History at Beijing Normal University. Her research interests include religion, transition of the society, social structure, ideology, and the social political organization in the Western Zhou, the Spring and Autumn period, the Warring States period and Qin and Han dynasties, with a special focus on The book of Documentary 尚书, Book of Poetry 诗经and relevant excavated texts. She is the author of Shouyang jijin zhushu 首阳吉金注疏(2016), and she has published papers discussing Chinese ancient religion based on bronze inscriptions and bamboo manuscripts of the Warring States period. Currently, she is writing a book on heaven, di帝, and ancestor worship of Shang and Zhou dynasties. Luo received her Ph.D in 1998 from Beijing Normal University.
Email: [email protected]
---
DUAN TIANJING (February 2018 – January 2019)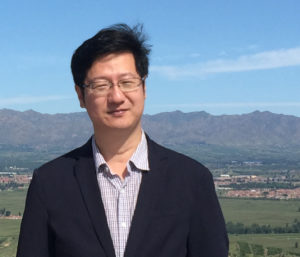 Duan Tianjing is Professor of Archaeology at the Archaeology Department and Research Center for Chinese Frontier Archaeology, Jilin University, China. He is the Deputy Director of the Archaeology Department in Jilin University and also a director of Jilin Archaeology Society. Duan Tianjing received his BA (2000) and PhD (2005) from Jilin University. He did post-doctoral research work at Columbia University (2009-2010).
Duan's research interest is in Neolithic and early Bronze Age archaeology of China and the foundation and development of civilization for ancient society. His recent study focuses on the archaeological materials in the period of Erlitou culture. His publications include China in the period of Erlitou Culture (2014), On Remains of Xia Dynasty and Zhou Dynasty in Nan fangshui, Tangxian (2011) and various journal articles. Duan also supervised and participated more than 10 archaeological excavation projects in northeast, north China and the Yangzi river basin.
Email: [email protected]
---
SHEN CHAO (September 2017 – September 2018)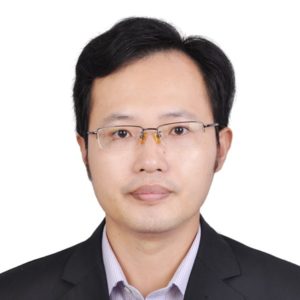 Shen Chao, born in Hebei Province of China, received his Doctor's degree in history from Northwest University. His research direction is mainly in ancient Chinese history, such as political philosophy of the Qinghua University bamboo manuscripts from the Warring States period of China, and bureaucracy in the Qin and Han dynasties. He is working on a comparison between traditional texts and the unearthed documents in the pre-Qin period. Since 2014, he has worked as a lecturer in the Institute of Modern History, Xi'an Jiao Tong University. He has published a number of papers including "An Analysis of "Huangmen" in the Qinghua Bamboo Slips". Besides, he has participated in writing a book titled General History of Xi'an (in Chinese, Xi'an, 2016)..
Email: [email protected]
---
2016-2017
ZHU XIAOXUE (December 2016 – December 2017)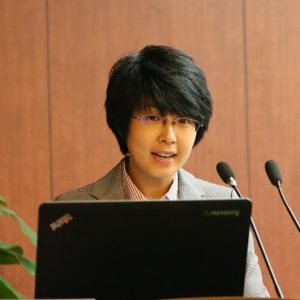 Zhu Xiaoxue, born in Liaoning Province, China, received her doctorate in 2011 from Jilin University. Her research direction is in paleography and historical literature. Since 2011, she worked as a lecturer in the College of Humanities, Huaqiao University, China. She has published a number of papers and one book. The book A General Study of the Baoshan Bamboo Slips won the 17th East China Regional Excellent Book Award (2014), the 2011-2013 Annual Excellent Publication (Book) Award in Fujian Province, and the 11th Social Science Outstanding Achievement Award of Fujian Province (2016).
Areas of Specialization and Research Interests
Paleography
Characters and writing in bamboo and silk
Chinese historical documents
Legal system of Chu in the Warring States period
Historical figures in the unearthed documents in the pre-Qin period
E-mail: [email protected]
---
TAKASHI SAKIKAWA (September 2016 – June 2017)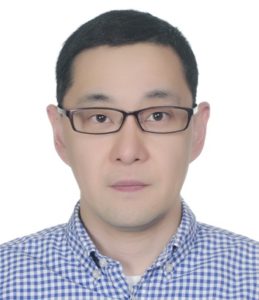 Takashi Sakikawa 崎川隆 is Associate Professor of the Institute of Chinese Classics and Paleography, Jilin University, Changchun, China. His recent research interests include the origin and development of Chinese characters, literacy in early China, engravers and engraving process of oracle bone inscriptions, materiality and three dimensional feature of the oracle bones, casting technique and duplication process of bronze inscriptions, authentication and source criticism of bronze inscriptions. His publications include ATypological Study on the Bin-group Oracle Bone Inscriptions (in Chinese, Shanghai, 2011), and various journal articles. Takashi Sakikawa received his BA and MA degrees from Keio University (2001), and Ph.D. from Jilin University (2009).
Email: [email protected]