Mediation of Legitimacy in Early China
A Study of the Neglected Zhou Scriptures and the Grand Duke Traditions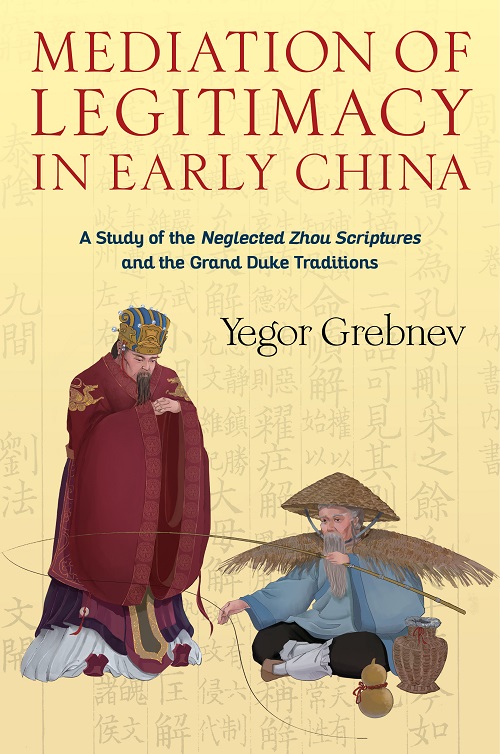 Yegor Grebnev
Columbia University Press
Scholarship on early China has traditionally focused on a core group of canonical texts. However, understudied sources have the potential to shift perspectives on fundamental aspects of Chinese intellectual, religious, and political history. Yegor Grebnev examines crucial noncanonical texts preserved in the Yi Zhou shu (Neglected Zhou Scriptures) and the Grand Duke traditions, which represent scriptural traditions influential during the Warring States period but sidelined in later history. He develops an innovative framework for the study and interpretation of these texts, focusing on their role in the mediation of royal legitimacy and their formative impact on early Daoism.
Grebnev demonstrates the centrality of the Yi Zhou shu in Chinese intellectual history by highlighting its simultaneous connections to canonical traditions and esoteric Daoism. He demonstrates that the Daoist rituals of textual transmission embedded in the Grand Duke traditions bear an imprint of the courtly environment of the Warring States period, where early Daoists strove for prestige and power, offering legitimacy through texts ascribed to the mythical sage rulers. These rituals appear to have emerged at the same period as the core Daoist philosophical texts and not several centuries later as conventionally believed, which calls for a reassessment of the history of Daoism's interrelated religious and philosophical strands. Offering a far-reaching reconsideration of early Chinese intellectual and religious history, Mediation of Legitimacy in Early China sheds new light on the foundations of the Chinese textual tradition.
ABOUT THE AUTHOR
Yegor Grebnev is a junior fellow at the Society of Fellows in the Liberal Arts at the Southern University of Science and Technology in Shenzhen. He was previously a junior research fellow at Merton College, Oxford.
Please check the press' website here for ordering information.